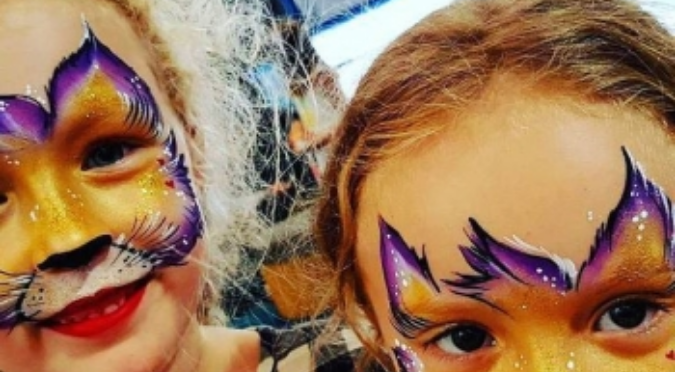 These days a very hot topic for birthday parties and other kids' get together is face painting. Face painting has taken the party by a storm so much that kids crave to get their face painted in resemblance to their favourite characters. A tough chore is the removal of face paint as many times they adhere to the face and kids tend to develop allergic reactions.
Here are some ways to remove the face stains and paint like a pro:
Soap and water:
One of the finest and easiest ways to remove face paint is using soap and water. Just like how you wash your soiled clothes with warm water and soap, similarly one needs to use the same technique to remove face paints. If you hire a renowned face painter from Sydney then they use a water-soluble and mild form of face paints that can be easily removed with soap and water!
Use your shaving cream:
Little do parents know that shaving cream can be easily used to remove face paints! Yes, you read that right! You might be very curious to know this but shaving cream does wonder in removing the face paint.
Shampoo technique:
It is advisable to get the face painting in Sydney via the professionals as they use good quality products and deliver the finest results. If you want to get the face paint removed speedily then resort to using a solution of water and any mild shampoo.
Warning: Ask your child to close their eyes tightly throughout the paint-shampoo removal process.
Coconut oil:
A simple and go-to technique that is both mild and irritation-free is face paint removal by using coconut oil. Unlike shampoo, it does not require extra rubbing and does not harm the child's face or eyes.
Makeup remover wipes:
You will get plenty of makeup remover wipes that are loaded with antibacterial solutions. Just like how you use a wipe to clean your makeup, likewise, make use of the same to remove the face paint.
Pro tip: Always resort to using water-based face paints on your child's face as it is easier to remove!
Kids love to play around with water paints and stains. They love to get that butterfly or batman look on their faces and play around in that look. If you are planning to organise a themed party then do not hesitate to call out for a professional party entertainer as they are adept at taking such tasks.